Main content starts here, tab to start navigating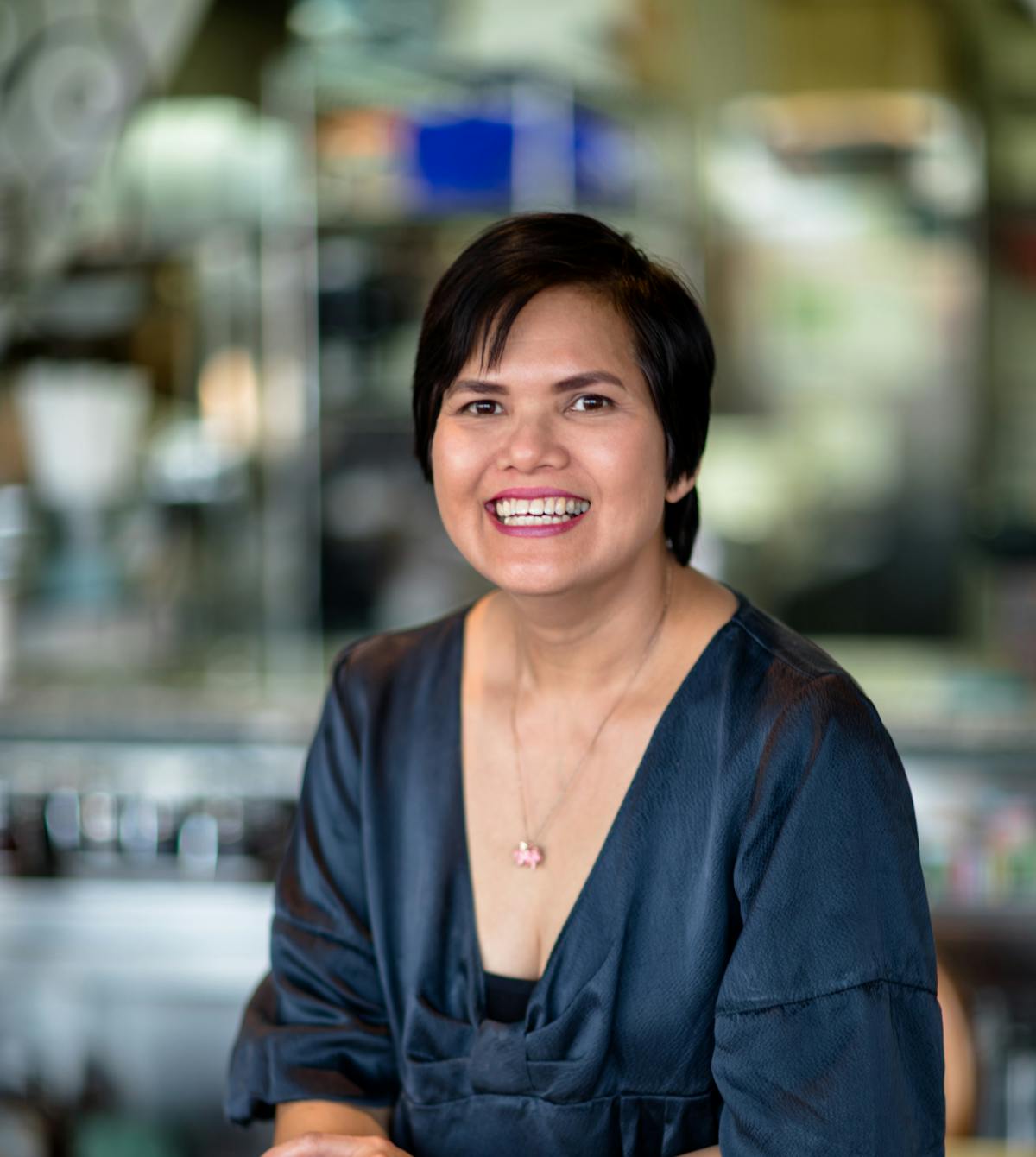 Magnolia Magat
Growing up from a family of entrepreneurs, Magnolia Magat, has always had a mindset of an owner, even while she was an employee. While her first job was at her family business, she still had to start from the bottom. Proving her own worth was more difficult as she was never given any special privileges, in fact, she was even held at a higher standard than others. She rose through the ranks and earned her own merits, becoming recognized and was eventually asked to hold a seat on the board of directors.
A shift in direction gave Magat a move from her native Philippines to the US. Her career path led her to the field of retail and customer service industry. Having to start all over again, Magat brought with her the same mentality she was raised with, to work with dignity and pride in everything she did. A seasonal employment at The Coach Store in Century City turned into a full time position. As she did in her family corporation, she rose through the ranks, from being a part-time sales associate to being promoted to assistant manager and eventually becoming an associate manager, all within a span of about 2 years.
In New York City, where she spent 14 years of her life, she honed her skills for customer service, interior design, space planning, visual merchandising and management, working with the pickiest and most influential Upper East Side clientele. The events after 9-11 brought a new perspective. All of a sudden, the thought of opening a small café to help her best friend, who lost her job as a chef, was in the plan. With the economy in disarray though, the plan was left in the back burner.
A marketing phone call turned into an opportunity to manage a small tea room inside a boutique hotel. Slowly, party planning and catering were part of her routine as well. Although the tea room stint was short-lived, the glimpse of being in the food industry kept her plan active. As fate would have it, another management opportunity, this time in the world of beauty, became her next career. Knowing that she and her best friend had a little party planning and private catering business on the side, the owners were supportive and started introducing their clients to her, even allowing her the use of the small coffee bar area to serve a few sandwiches a few days a week.
While real life was happening, the dream of operating a small little café, developing the menu, the atmosphere, drawing up even the tiniest details of having hard wood floors remained clear in mind. It would only be a matter of time that the dream would become a reality. Vegas beckoned, Truffles N Bacon Café opened its doors Feb 2014 in a small quaint shop inside The Antiques Market. The 30-seat café was instantly outgrown and within a year, a move to a bigger and better location was set. The 90-seat café with an open kitchen, reminiscent of a New York loft is home for Truffles N Bacon for the next 10 years. Ready to greet you at the door, Magnolia eagerly welcomes you to be part of her reality.